Why Bluelink
More than just IT support – your partner in success.
If you're too busy worrying about technology to focus on running your business, you should know there's a better way.
At Bluelink, our customers tell us that for the first time they actually like their IT support company. That's because we are always prompt and professional with explanations in plain English – no geek-speak! Our experienced evaluations to provide simple solutions, never trying to upsell you on technology you don't want or need, make us the IT company our clients count on for honesty and integrity in all aspects of our service. We are your trusted advisor for all things IT, always there for you when you need us most.
By outsourcing the management, maintenance and support of your business IT to Bluelink, you can finally take the stress out of using the technology your business counts on everyday. With a customized IT solution from our team of experts, you'll finally begin to think of your technology as a strategic investment, rather than a constant drain on your time and resources.
The many features and benefits of partnering with Bluelink for your IT needs include:
Comprehensive technical support - we're here for you whenever you need us
Product discounts - our partnerships with leaders in IT mean you save more money
Increased efficiency - with on-site and remote support at your fingertips
Proactive technology support - our experts will solve IT problems before they affect your business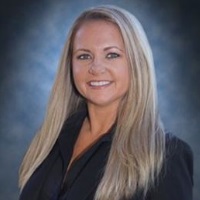 Our business would not be where it is today…
Since we started using Bluelink Consulting, we recovered much time we previously spent sorting through IT issues and our IT systems run better than they ever have before! Bluelink Consulting prides itself on fast response times and understands even small IT issues can quickly lead to significant down-time and lost productivity. Bluelink considers the needs and size of the business and recommends services that comport with the needs of the business, rather than over-selling services and unnecessarily increasing business expenses. Bluelink Consulting's network monitoring and maintenance program has significantly decreased unexpected IT issues and as a result our business has smoother operations.
Tammy Denbo, Esq.,
Partner,
Martinez Denbo, LLC
At Bluelink, your success is our success. That's why we strive to maintain loyal, long-term relationships with the businesses that rely on us for greater efficiency, productivity and profitability.
We build IT solutions based around your unique business and budget.
Our tailor-made support plans mean you'll never pay for technology you don't want or need.
Our team of technical experts and consultants work as an extension of your business, ensuring you and your staff are on the same page when it comes to IT.
Take your business to the next level with IT service and support from Bluelink.